TRAVEL TO SABA HAS RESUMED!
FERRY SERVICES WITH 'THE EDGE' ARE NOW AVAILABLE FOR BOOKING, BASED ON A TEMPORARY SCHEDULE.
ALL VISITORS TO SABA MUST BE FULLY VACCINATED, HAVE PROOF OF A NEGATIVE PCR TEST
(no older than 72 hours before arrival in Saba),
AN APPROVED SABA/ST MAARTEN ENTRY FORMS (EHAS) AND A VALID PASSPORT.
- FACE MASKS MUST BE WORN ON BOARD AT ALL TIMES –
Ferry to Saba
Getting from St Maarten to Saba is easy with StMartinbookings.com. Whether you're planning a day trip to Saba, or staying a while longer, booking your ferry to Saba is a breeze with our simple online booking system. Just select your departure and arrival points, dates of travel and number of passengers and within seconds you'll have access to live seat availability, be able to book and pay for your ferry online and receive instant confirmation and e-tickets for your Saba ferry.
With almost daily crossings between Saba and St Maarten - Simpson Bay or Philipsburg - now is the perfect time to visit this "Unspoiled Queen of the Caribbean". Saba's exquisite natural beauty, both above and below the waterline, is what draws visitors to its rocky shores. World-class diving, lush tropical forests and quaint hillside villages are waiting to welcome those willing to get off the beaten path.
Rising majestically from the clear blue waters of the Caribbean Sea, the cone-shaped island of Saba - with its diverse and vibrant ecosystem and exceptional diving possibilities - is like no other Caribbean destination. From the cloud-tipped peak of Mount Scenery - the highest point in the Kingdom of The Netherlands - which looms above the island, to the azure waters of the Saba Marine National Park which surround it, Saba is a nature-lovers paradise. Virtually untouched by modern-paced life, Saba is how the Caribbean used to be and makes for a perfect day trip from St Maarten/St Martin. Hike its rainforest and mountain trails, go diving and experience its incredible marine life or simply hang out by the pool with a good book. Or perhaps take a taxi tour with breathtaking views from "The Road", which winds its way across the lush mountainous interior, passing through hillside villages where local artisans produce lace handicrafts and other works of art. For more info, see our Saba Travel Tips.
Saba Ferry
Regular ferry services operate two routes between Dutch St Maarten and the Fort Bay Ferry Terminal on Saba, with at least 3 departures a week departures from both Simpson Bay and Philipsburg. Our ferry partners The "Edge" and Dawn II have years of experience in the region and maintain the highest levels of customer service and safety. Journey times are just 90 minutes from either port, depending of course on sea and weather conditions. To check schedules and availability and to book your boat to Saba just use the search box above. You can book a ferry to Saba online up to 24 hours before departure.
The "Edge" high-speed ferry, with its distinctive wave-piercing catamarans, leave the Pelican Marina in Simpson Bay at least three times a week (Wed, Fri, Sun) at 9:00am returning the same afternoon at 3:30pm from Saba, making this the ideal choice for a day trip to Saba. Perfect for anyone wanting to do a couple of dives, a (guided) hike or maybe a taxi tour of Saba. Various tour package are available - contact us for more details. Onboard you can enjoy complimentary beverages from the open bar.
Dawn II travels three times a week (Tue, Thu, Sat) from Saba at 7:00am to the Dock Maarten Marina in Philipsburg, St Maarten. It then returns to Saba the same afternoon, leaving St Maarten at 4:30pm. Their iconic green mono-hulled vessel features a fully air-conditioned passenger cabin with comfortable padded seating, as well as some outside seating for anyone wishing to enjoy the cool Caribbean breeze. There's lots of space for baggage, making it the most popular choice for divers and their equipment, as well as medical students.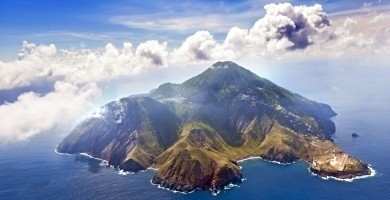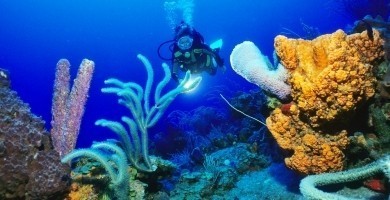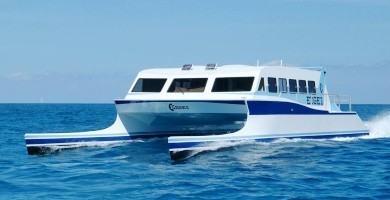 THE EDGE FERRY SABA -

Temporary Schedule - until 30 Sep 2021



ST MAARTEN

- Simpson Bay Police Station Dock

SABA

- Fort Bay

MONDAY
TUESDAY
FRIDAY
SATURDAY
SUNDAY
Dep.
Arr.
Dep.
Arr.
Dep.
Arr.
Dep.
Arr.
Dep.
Arr.

*

4:30pm
6:00pm

-

-
9:00am
10:30am
6:00am

4:30pm
7:30am

6:00pm
4:30pm
6:00pm



SABA

- Fort Bay

ST MAARTEN

- Simpson Bay Police Station Dock
MONDAY
TUESDAY
FRIDAY
SATURDAY
SUNDAY
Dep.
Arr.
Dep.
Arr.
Dep.
Arr.
Dep.
Arr.
Dep.
Arr.

8:00am

9:30am

*

8:00am
9:30am
3:30pm
5:00pm
8:00am
9:30am

8:00am

9:30am
* These departures only operate once every two weeks. For up-to-date timings and availability, simply use the 'Search form'
Check-in times: St Maarten = 1 hour before departure // Saba = 45 minutes before departure
Terminals:
St Maarten
Saba

Simpson Bay Police Station Dock - near Simpson Bay bridge
Fort Bay
Luggage Allowance:
1 x (small) carry on (free of charge)
2 x checked bags - not more than 50lbs - charged at US$20 per bag
Please Note: Schedules are subject to change without prior notice
THE EDGE FERRY SABA -

Temporary Schedule - 01-31 Oct 2021



ST MAARTEN

- Simpson Bay Police Station Dock

SABA

- Fort Bay
MONDAY
TUESDAY
FRIDAY
SATURDAY
SUNDAY
Dep.
Arr.
Dep.
Arr.
Dep.
Arr.
Dep.
Arr.
Dep.
Arr.

-

-

-

-
4:30pm
6:00pm
4:30pm
6:00pm
4:30pm
6:00pm



SABA

- Fort Bay

ST MAARTEN

- Simpson Bay Police Station Dock
MONDAY
TUESDAY
FRIDAY
SATURDAY
SUNDAY
Dep.
Arr.
Dep.
Arr.
Dep.
Arr.
Dep.
Arr.
Dep.
Arr.

8:00am

9:30am

-

-
-
-
8:00am
9:30am

8:00am

9:30am
Check-in times: St Maarten = 1 hour before departure // Saba = 45 minutes before departure
Terminals:
St Maarten
Saba

Simpson Bay Police Station Dock - near Simpson Bay bridge
Fort Bay
Luggage Allowance:
1 x (small) carry on (free of charge)
2 x checked bags - not more than 50lbs - charged at US$20 per bag
Please Note: Schedules are subject to change without prior notice
THE EDGE FERRY SABA -

Normal schedule temporarily suspended



ST MAARTEN

- Simpson Bay Police Station Dock

SABA

- Fort Bay
WEDNESDAY
FRIDAY
SUNDAY
Dep.
Arr.
Dep.
Arr.
Dep.
Arr.
9:00am
10:30am
9:00am
10:30am
9:00am
10:30am



SABA

- Fort Bay

ST MAARTEN

- Simpson Bay Police Station Dock
WEDNESDAY
FRIDAY
SUNDAY
Dep.
Arr.
Dep.
Arr.
Dep.
Arr.
3:30pm
5:00pm
3:30pm
5:00pm
3:30pm
5:00pm
Pelican Marina, Simpson Bay, St Maarten
Check-in times: St Maarten = 8:00am // Saba = 2:45pm
Terminals:
St Maarten
Saba

Pelican Marina - Simpson Bay
Fort Bay
Luggage Allowance:
1 x (small) carry on (free of charge)
2 x checked bags - not more than 50lbs - charged at US$20 per bag
Please Note: Schedules are subject to change without prior notice
DAWN II FERRY -

Services suspended until further notice



SABA

- Fort Bay

ST MAARTEN

- Philipsburg
TUESDAY
THURSDAY
SATURDAY
Dep.
Arr.
Dep.
Arr.
Dep.
Arr.
7:00am
8:30am
7:00am
8:30am
7:00am
8:30am



ST MAARTEN

- Philipsburg

SABA

- Fort Bay
TUESDAY
THURSDAY
SATURDAY
Dep.
Arr.
Dep.
Arr.
Dep.
Arr.
4:30pm
6:00pm
4:30pm
6:00pm
4:30pm
6:00pm
Dock Maarten Marina, Philipsburg, St Maarten
Check-in at least 30 minutes before departure
Terminals:
Saba
St Maarten

Fort Bay
Dock Maarten Marina - Philipsburg
Luggage Allowance:
1 x carry on
1 x piece luggage* (max. 50lbs)
Please Note: Schedules are subject to change without prior notice
*Additional luggage can be paid for at check-in = US$20 per bag (max. 50lbs)