Anguilla
A charming gem in the Caribbean, Anguilla's laid back vibe combines rustic British colonial charm with super-rich retreats. Though clearly visible and just a short boat (with chances of wild dolphin and seasonal whale sightings!) ride away from neighbouring St. Martin, Anguilla is worlds apart in terms of culture and geography. This relatively flat island populated with laid-back locals basks in the tropical sun and offers world class Golf, Spa and restaurant facilities for its high class visitors as well as quiet, pristine beaches, hearty local (street) food and varied activities for the budget traveller.
One of the main attractions on Anguilla is Dolphin Discovery, where you can get up close to these magnificent animals, swim and interact with them in some of the best facilities for captive-reared Dolphins worldwide. Built in the open sea shore, the spacious enclosures are accessed right off the clean white beach. Professional and friendly staff will guide you through a series of memorable interactions with the Dolphins. If you book your boat with StMartinbookings.com, you can enjoy a 15% discount at Dolphin Discovery Anguilla.
As with many Caribbean islands, the main places to relax and enjoy your stay are on or around the beaches. On Anguilla, you'll find many secluded and friendly stretches of sand where you can enjoy great food and drinks at the handful of bars and restaurants. None of the beaches are particularly crowded and you'll catch on to the laid back feel immediately. Sandy Ground and Crocus Bay are two of the best beaches to spend a day at. From Sandy ground you can go on a diving excursion to some of the best wrecks in the Caribbean with one of our recommended dive operators. They'll take you out for great snorkelling to some of the vibrant soft coral too.
Don't miss the opportunity to grab a bite to eat from Creole street stalls in The Valley, grilling up mouth-watering meats served well into the evening. This is where you'll meet true islanders and find the cheapest meals on the island. For something different, visit the Roti Hut near the airport where tasty authentic Surinamese food is served. You'll find more up-market food at Crocus Bay, with excellent fresh stone-baked pizza's at Cé Blue and a range of fantastic cuisine from Sushi to Tapas at da Vida's restaurant, right on the beach.
Apart from the luxury resorts like CuisinArt and the Viceroy, you'll find a few more affordable options dotted around the island. We recommend Lloyd's Bed and Breakfast on top of the hill at Crocus Bay for its fantastic views, well-kept colonial charm and polite service. The island is deceptively long, and renting a car or quad-bike is recommended for getting around. This can be done from the boat arrival point after customs. Be aware that Anguilla is a U.K. dependency and thus does require passports to enter and a departure tax when leaving.
BEST PLACES TO VISIT ON ANGUILLA
Crocus Bay - This small bay is surrounded by steep slopes and offers fantastic views out over the azure seas and plays host to some of the best places to eat on the island. Crocus bay is all about quality, not quantity. The small but pristine beach is dominated by da Vida's restaurant that serves some of the best meals to be had on Anguilla. A little further up the steep road to the beach you'll find Cé Blue serving freshly baked stone-oven Pizza's and great quality beverages. Spa facilities are also available here. On top of the ridge, Lloyd's B&B provides the best affordable accommodation on the island in authentic colonial style.
Sandy Ground - This stretch of beach is reached by passing the old salt pond on the road down from the higher ground of Anguilla's north. A nice selection of cafés and restaurant are situated here, offering affordable places to eat & drink during the day. There are also a number of watersports and activities to be had, directly on the beach, such as Diving, snorkelling and boat hire. Sandy ground is also simply perfect for a lazy day sunbathing on its pristine beach.
The Valley - Constituting the main settlement on the island, this small village houses some local amenities and is a great place to sit down with the locals to a cheap and cheerful evening meal from one of the BBQ street stalls. Don't be put off by appearances - these eateries are well worth the try if you're not too fussy about table manners or stringent health & safety!
Shoal Bay (East) - A very long and generally empty stretch of beach that is the perfect daytime getaway. Good snorkelling is to be had with diverse and colourful fish and soft coral just a stone's throw from the waters' edge.
Island Harbour - Located at the north-eastern end of the island, you'll see local fishermen and sailors at work in this quiet and less visited settlement. Seasonal races are held here, commemorating a time hundreds of years ago when there was a time of economic hardship on the island and many men went to work on other islands, especially Dominica. Schooner races were held to celebrate their return and have been annually ever since. Races are held throughout the spring and summer, culminating in the Champion race in August. Spectators line the beaches, roads and hilltops and barbecues, music and dancing occur everywhere.
There is a great little French-style bakery located on the road heading west out of Island harbour called Le Bon Pain. The locals flock here from all over the island every morning for fresh baked bread & sweets, so you should too!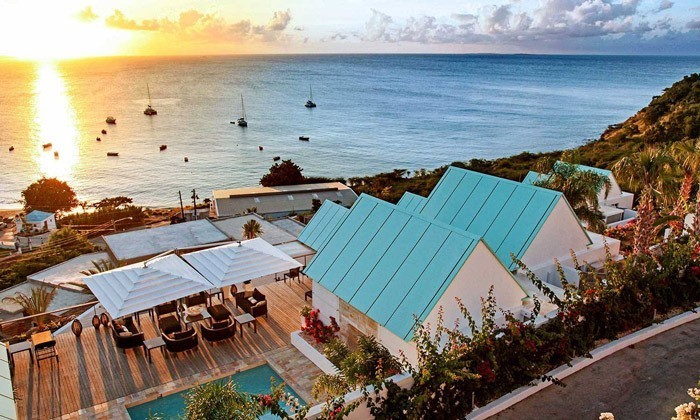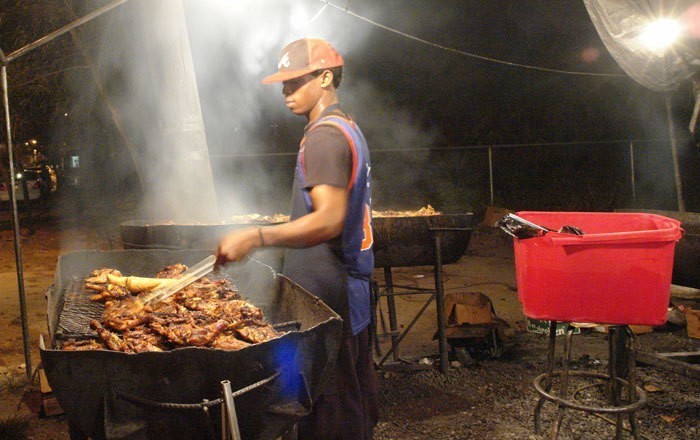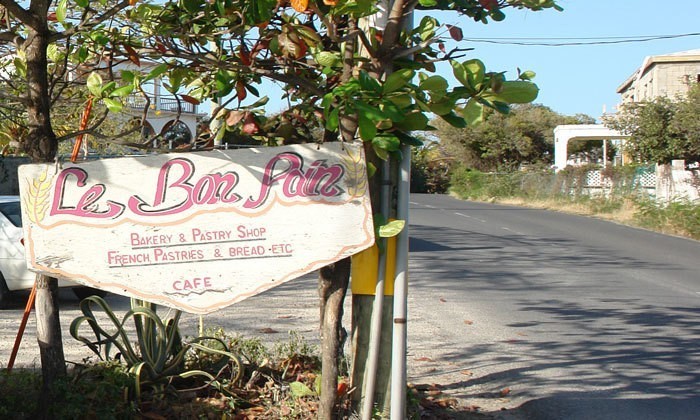 BEST THINGS TO DO ON ANGUILLA
Dolphin Discovery - Get up close and personal with these magnificent mammals; swim and interact with them in some of the best facilities for captive-reared Dolphins worldwide. The spacious open sea enclosures are reached by a jetty right from the pristine beach near to Blowing Point (the boat arrival point on Anguilla's southern shore). Professional and friendly staff will guide you through a series of memorable interactions with the Dolphins, from feeling their amazingly smooth skin as they swim by to being propelled out of the water on their noses! High quality photos taken by trained staff ensure that your memories can be shared to the envy of family and friends. If you book your boat with StMartinbookings.com, you can enjoy a 15% discount at Dolphin Discovery Anguilla.
Diving Wrecks and Reefs - Some of the best wreck diving in the Caribbean is found just off Anguilla's shores. There's also some nice soft coral and a wide variety of tropical fish to be seen in some case strait off the beach. While snorkelling is a fun and easy way to get a glimpse of the underwater world, diving is a totally different experience altogether. The Caribbean Sea is relatively shallow and unchallenging, making it perfect for first time divers. For the more experienced, the wreck dives make for a thoroughly enjoyable challenge. We recommend Vigilant Divers on Anguilla for a tailored diving experience during your stay. Book a boat with us and you'll be eligible for a range of great discounts on diving packages and courses. For more info, check out our Diving Anguilla page.
CuisinArt Golf & Spa - This Greg Norman champion designed 18 hole golf course is unrivalled in all the Caribbean. If you're into golf, this is the ultimate reason for visiting the region. The luxury and sophistication is evident as soon as you arrive at the beautiful modern club house. The course itself offers breath-taking views over the island and sea, with dramatic elevation changes, spectacular water features and challenging holes.
Couples with mixed interests may wish to split up for the day while one plays golf and the other enjoys the fantastic spa facilities of the same name, located in the resort on site. Otherwise, relaxing to word-class massage therapy after a round of golf is the perfect wind down to a day under the tropic sun. StMartinbookings customers enjoy a range of great discounts on golfing and spa facilities at CuisinArt. Discount vouchers can be selected during the boat booking process on our website.
Rent a Quad-bike - Just a few hundred yards up the road from Blowing Point, where the boats arrive, you'll find Freedom Rentals with its large array of brand new quad-bikes and other vehicles. The perfect way to enjoy the islands' network of country roads and get about under the hot, clear Caribbean skies.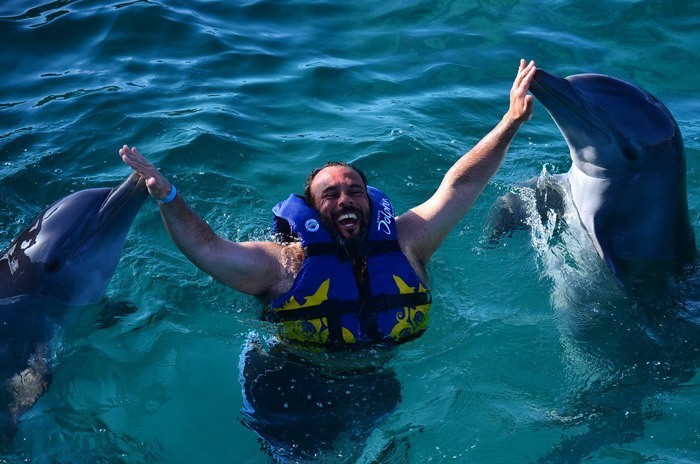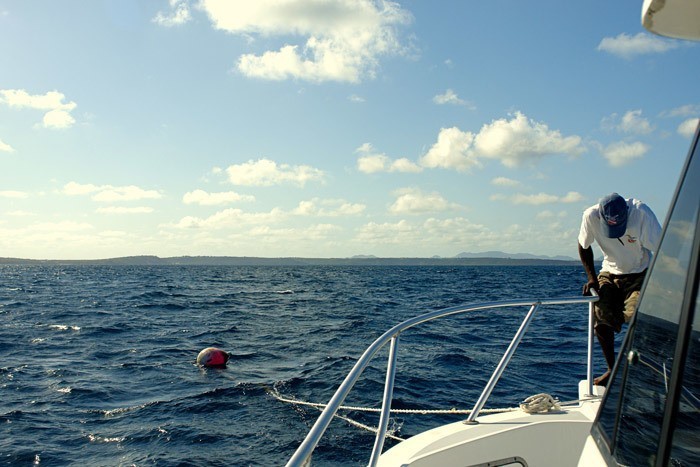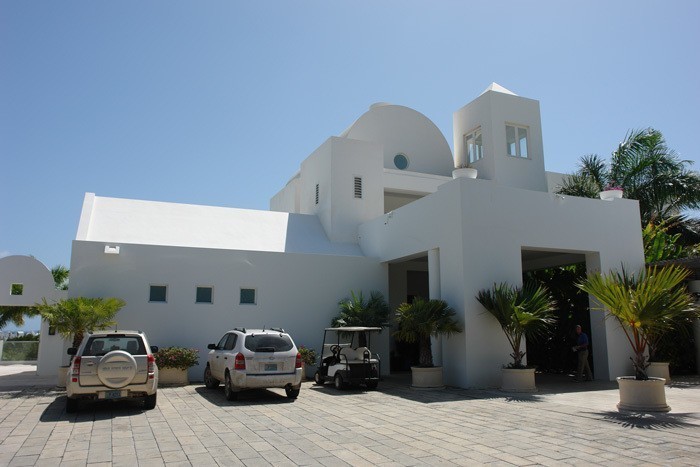 BEST PLACES TO EAT & DRINK ON ANGUILLA
da Vida's - Located right on the lovely beach at crocus bay, this classy restaurant is perhaps the best place to wine & dine on Anguilla. Serving a wide range of different dishes, from Tapas to the on-beach grill, and with an extensive drinks menu, you'll be spoilt for choice. da Vida's features live music on most nights and the stunning location looks right out over the Caribbean Sea to the glowing sunset beyond. Also great for exquisite lunches.
Peggy's Restaurant at Cé Blue - On the slopes of Crocus Hill overlooking the picturesque bay, this small modern restaurant is especially good for excellent quality drinks and freshly prepared stone-baked Pizza. Peggy's Restaurant boasts some of the finest views on the island, features regular live music and is a fantastic place to start or finish your evening, not to mention some of the nicest small scale luxury accommodation on Anguilla.
Roti Hut - Close to the airport on the road between Blowing point and The Valley, this small colourful shack serves cheap and authentic Surinamese and Indian food throughout the day. Taste the authentic flavours of the south Caribbean by ordering the homemade Roti's, much like a light hearty pancake filled with marinated vegetables, chicken, beef or shrimp. Recommended for lovers of spicy food.
Le Bon Pain - Attracting locals from all over the island every morning, this small and unassuming patisserie bakes fresh French bread and sweets each day and is the perfect place to grab a breakfast. Located on the road into Island Harbour in the far east of Anguilla.
Street Food in The Valley - Pig out at some of the local grills you'll find lining the streets in The Valley. Tasty BBQ meats with a range of sauces - perfect if you're on a shoestring budget or just want to mingle with the locals and enjoy an outrageously unhealthy meal.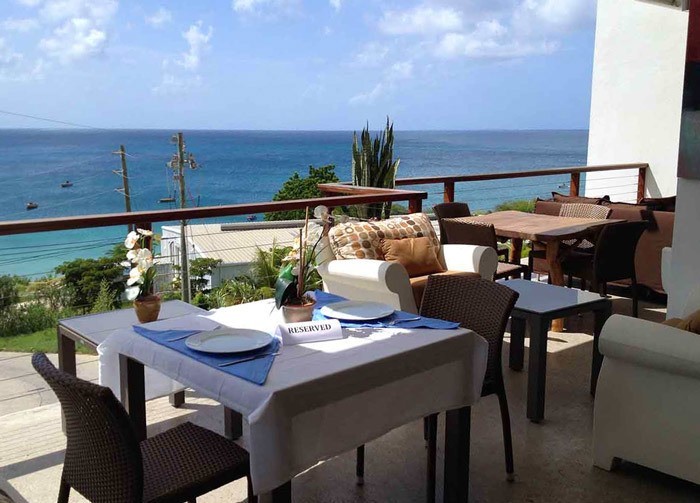 Outside of the luxury resorts that offer on-site entertainement, Anguilla offers a limited but significant and welcoming mix of venues to enjoy deep into the tropical nights. No tourist traps here; just pure local island fun.The island enjoys a lively music scene with parties getting into their swing after 11pm. You'll find plenty of local soca/reggae/calypso bands performing live such as Sprocka, The Mussingtons, Musical Brothers, Darvin & his DC Band, and the British Dependency. At around 2am things begin to wind down.
Sandy Ground is where the most action is to be found during weekends, right on the beach. At Ripples you'll find darts and a friendly atmosphere, brushing shoulders with the locals. A real slice of Anguilla's history as well as food and live Reggae can be enjoyed at The Pumphouse. Experience a classic Caribbean Jump-Up at Johnno's and everything from tacos to outdoor movies at Elvis' Beach Bar.
For nightclubs/disco, check out the LA Café at Blowing Point. The English Rose Restaurant nearby turns into The Next Level Nightclub (includes Karaoke on select evenings) on Wednesdays and weekend nights with stunning views out over glowing St Martin and a warm soft sand beach to relax (or pass out) on.
If staying up late is not preferred, no problem, Anguilla keeps dancing troughout the day if you know where to find it. On Sundays, Shoal Bay is the place to be for "sand mashing" (Anguilla-style). Check out Elodias' Beach Bar, Gwen's Reggae Grill, and Madeariman Reef. Similarly at Scilly Cay, enjoy rum punches and live music from the Happy Hits, a local string band.
Remeber that Anguilla has no casinos or other gambling venues so if some casino luck is needed, hop over to St. Maarten, which boasts more than a dozen and is just a 30min fast boat ride away.