Car Rental
Although the islands are relatively small, getting around on any of them can still be quite a time consuming exercise without your own vehicle. And although it's possible to use taxis, by far the best way to see all the sights is to rent your own car. St. Martin car hire, Anguilla, Saba and St. Barts car rental gives you ultimate flexibility and is the most economical way to explore these islands after taxis.
With quite a variety of car rental companies to choose from, and with prices all relatively similar, it can be difficult deciding on any one company in particular. We've made it easy for you by not only selecting only the most reputable companies, with modern fleets and exemplary service, but we've also negotiated special rates for all StMartinbookings.com customers. During our simple fast ferry/speed boat booking process you can select from any number of special offers and discounts, including discounted car rental on any of the Islands.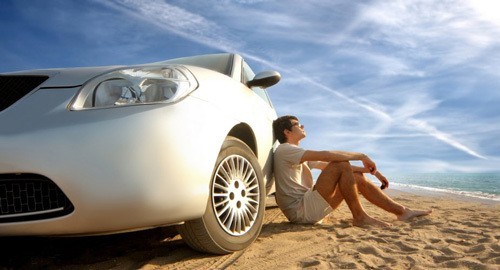 United Car Rental SXM
Sint Maarten/St. Martin is the most developed of the islands in the region and has quite a range of terrain to cover, making a car the best way to explore.
We've negotiated 15% off (Excludes airport fees and govt. taxes, valid for both pre-bookings and walk-ins) with United Car Rental, only when you book your fast ferry to any of the other neighbouring islands with us!
United have years of experience and offer a range of vehicles to suit all budgets. Their office is at Sunset Beach, just across from the International Airport. During our ferry booking process you can select this special offer, as well as various others (choose as many as you like!). Following booking confirmation, United Car Rental Sint Maarten will email you their special rates and a reservation request form for you to fill in.
AVIS Car Hire St. Barts
Get 15% off all car hire with free pickup from the harbour when you book your St. Barth Fast Ferry with StMartinbookings.com.
Located next to the tiny island airport, just a 5 minute drive from Gustavia, AVIS is the perfect starting point to your roadtrip around St. Barthelémy. The rugged coastline and winding roads make the island ideal for exploration in this way.
Simply select the discount from the list of special offers when you are completeing an online fast ferry booking with us. AVIS will contact you with discounted rates to make a reservation before your visit. Third-party insurance, free delivery and unlimited mileage all included. AVIS vehicles are all automatic and have air conditioning.