From 19 July 2021 until Septermber 2021,
journey times between St Maarten and Anguilla will be appoximately 45-60 minutes.
Due to the closure of the St Martin Sandy Ground Bridge, all maritime traffic has been re-routed.
- IMPORTANT INFORMATION -
All visitors to Anguilla must have proof of having been
FULLY VACCINATED at least 3 weeks before date of travel

INFORMATION ON ENTRY RESTRICTIONS AND PROTOCALS CAN BE FOUND HERE!

ALL PASSENGERS ARE REQUIRED TO SHOW THEIR
ANGUILLA ENTRY CERTIFICATE BEFORE DEPARTURE.

- Failure to provide the above will result in boarding being denied -

- FACE MASKS MUST BE WORN ON BOARD AT ALL TIMES -
Fast Ferry to Anguilla
StMartinbookings.com is the easiest place to book your fast ferry from St Maarten to Anguilla. For the quickest and most convenient way of getting to Anguilla from Princess Juliana Airport St Maarten, simply use the seach box to check live seat availability for your SXM to Anguilla transfer; select your route, travel dates and number of passengers to compare departure times and costs, book and pay securely using your credit card or with your PayPal account and receive instant e-ticket confirmation.
Once you've selected your airport transfer you can then book your Anguilla hotels, resorts, villas and apartments online, with instant confirmation and the best online rates guaranteed. Choose from a range of luxury resorts to beachside hotels, private villas and apartments. StMartinbookings.com offers an ever increasing range of accommodation at prices to suit all budgets.
As the northern-most of the Leeward Islands, Anguilla is tucked away just off the beaten path, but not too far away for those in search of a true Caribbean island getaway. Famous for its pristine white-sand beaches and turquoise waters, Anguilla - always perceived as a jet-set destination - is now more accessible than ever. No crowds, no cruise ships, and with a variety of affordable accommodations, there's never been a better time to plan an Anguilla vacation.
Only 16 miles long and 3 miles across at its widest point, this low-lying coral island may be one of the smaller Caribbean islands, but what it lacks in size it more than makes up for with over 33 world-class beaches, excellent restaurants, great scuba diving and a perfect balance of high-end style and casual island elegance. Sip a cocktail at a beach bar cabana, swim in crystal clear waters, wander through tropical nature or simply relax on an uncrowded beach. Anguilla's laid-back charm is what keeps visitors coming back for more and is the perfect alternative to some of the busier Caribbean islands.
Airport transfers Anguilla
Our fast boat partners, Funtime Charters and Calypso Charters are the leading operators in the region, offering fast, reliable airport transfers for anyone looking to get to/from Anguilla without the hassle of taking taxis to Marigot on the French side of the island. Between them they offer multiple daily services between the tropical paradise islands of St Maarten/Martin and Anguilla, with a journey time of just 20 minutes or less! And when it comes to experience, safety, reliability, organisation and customer service, our fast boat partners are the market leaders.
To check times and availability of an Anguilla airport transfer, and to book your fast boat tickets, just fill in the required search criteria in the search box. You can book your online airport transfers up to 24 hours before departure.
We have first-hand experience of our Anguilla shuttle partners and can personally vouch that their safety and service standards are of the highest quality.
Our Anguilla shuttle partners all maintain a high level of safety and service, and have safety equipment on board that includes, life jackets for adults and children, life rafts, EPIRB, life ring, lights, GPS and VHF ship to shore radio.
If you have a question, or want to know how to make a booking, check out the Most Common FAQ's.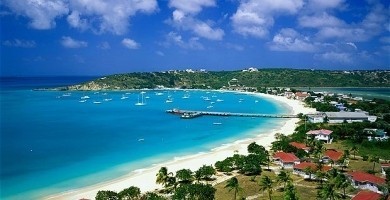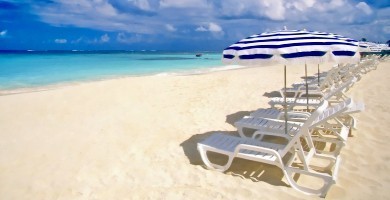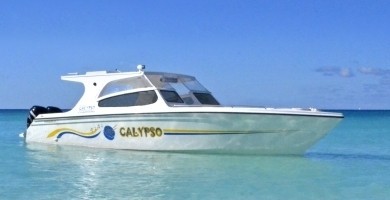 Airport Shuttle Schedules & Maps
ALL DEPARTURES ARE DAILY
except where indicated
CALYPSO CHARTERS
Temporary Schedule -
until further notice
ST MAARTEN


St Maarten-Anguilla Dock

ANGUILLA


Blowing Point Ferry Terminal

9:00am

8:15am

10:00am
9:15am

11:30am

10:30am

12:45pm
12:00pm

1:45pm

1:15pm

2:45pm
2:30pm

3:45pm

-

4:30pm

4:30pm

5:30pm

-