Diving Specials and Discounts
Take advantage of some great savings when booking your fast ferry tickets and airport shuttles between the islands of St Martin / St Maarten, Anguilla, St Barths and Saba with StMartinbookings.com. During our simple booking process you can choose from a wide selection of specials offers and discounts.
Simply select the diving special offers you're interested in and, once you complete your ferry booking, you'll receive an email from each selected Diving Partner (usually within 24hrs) with more information about their discounts and how to make a reservation for their diving activities. Only one discount applies per person, for each ferry ticket booked, and all discounts are quoted in local currency (USD or Euros). By selecting a special offer you are only showing an interest in that offer and are requesting more information about it, actual reservations for diving services and activities can only be made directly with the dive operator.
Diving discounts are only valid for pre-bookings (unless otherwise stated) when made directly with our preferred diving partners, Octopus Diving - St Martin, Shoal Bay Scuba and Vigilant Divers - Anguilla, Saba Divers, Sea Saba and Saba Deep - Saba.
Not a diver? Click here for more special offers.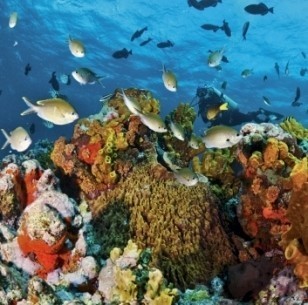 FREE Equipment Rental
Open Water certification required
SAVE $10
Discover Scuba Diving (Introductory dive)
½ day programme, no experience needed
SAVE $5
PADI Open Water Course
4 x ½ day programme, no experience needed
SAVE $24
PADI Advanced Open Water Diver

5 dives, Open Water certification required

SAVE $20

FREE Scuba Diving Photographs
Available on ALL diving excursions
SAVE $20
2 x Dives (including equipment)
Open Water certification required
SAVE $5
4 x Dives (including equipment)
Open Water certification required
SAVE $10
PADI Open Water Course

3 day programme, no experience needed

SAVE over $22

FREE Equipment Rental

Open Water certification required

SAVE $10

Discounted Equipment Rental

Open Water certification required

SAVE $7.50

2 x Dives
Open Water certification required
SAVE $18
Dive Packages
Open Water certification required
SAVE up to $90
Introduction Dive
No experience needed
SAVE $12
Diving Courses

No experience needed

SAVE up to $90

FREE Equipment Rental

Open Water certification required

SAVE $15