Coronavirus St Martin
We will be posting regular updates on this page to keep you informed of the Coronavirus situation in St Martin / St Maarten, Anguilla, St Barths and Saba. As soon as travel restrictions end, you'll see it here first!
You can follow our Facebook page @StMartinbookings.com to get notified quicker and stay up-to-date with the latest developments.
Last Updated: 30 September 2022
Cases overview in St Martin:
Confirmed: 22 841
Deaths: 150
If you plan on travelling to St Martin/St Maarten, Anguilla, St Barths or Saba, we invite you to check the following sections: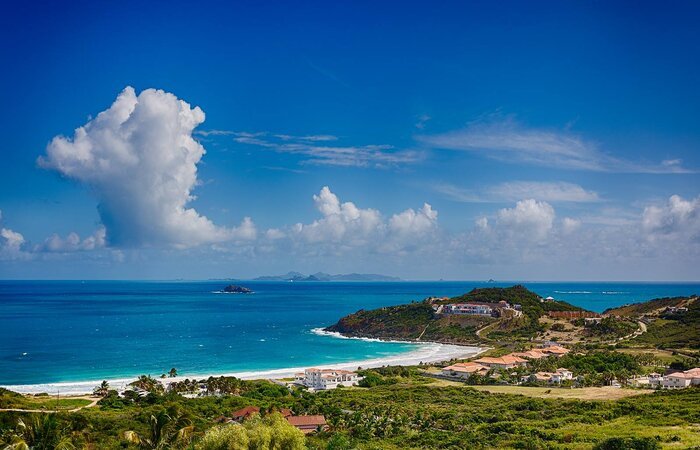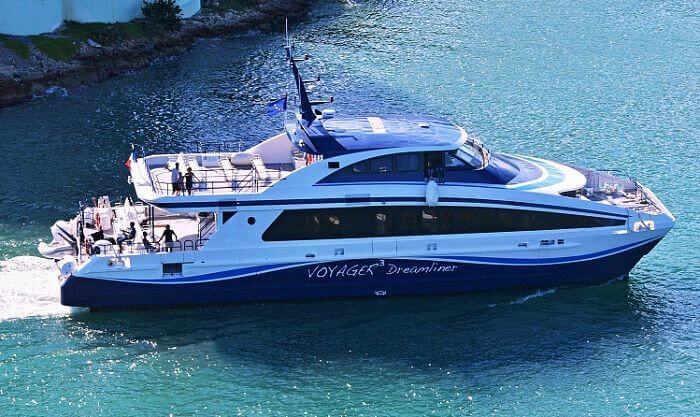 COVID-19 St Maarten
Since June 2020, St Maarten is open to international tourism, allowing tourism to slowly return to the island, albeit under strict health and safety measures.
Thankfully, most businesses, including shops, markets, restaurants, bars, and casinos, have reopened. Beaches are accessible, and water activities are once again allowed.
Travel entry requirements:
Anyone wishing to visit St Maarten, or transit through it to a neighbouring island, must first submit a mandatory health authorisation application via an Electronic Health Authorisation System (EHAS). Click here to apply via the official website: www.stmaartenehas.com.

Processing time can take up to 12 hours.The application must be completed in order to be processed. This includes the purchase of the mandatory COVID-19 insurance, information on the vaccination status (including proof of completed vaccination in case fully vaccinated), a negative COVID-19 test result in case they are required.

If health authorization is pre-approved, you will receive a (printable) pre-authorization PDF via e-mail, which must be presented at check in and to the health and immigration authorities upon arrival. This PDF will also contain a QR code which will show the vaccination status and COVID test result when scanned. Keep the original rt-PCR or antigen test result and proof of vaccination always with you.

People are considered Fully Vaccinated:

2 weeks after their second dose in a 2-dose series, such as the Pfizer or Moderna vaccines, or

2 weeks after a single-dose vaccine, such as Johnson & Johnson's Janssen vaccine,or

2 weeks after the second dose in a 2-dose series combination of a single dose Pfizer or Moderna with a single dose Astra Zeneca, or

2 weeks after a single-dose of vaccine after a confirmed COVID-19 infection within 6 months before the vaccination (to be stated on proof of vaccination in absence of a digital COVID-19 infection certificate).

The completed vaccination date cannot be older than one year, unless a booster shot has been administered before the ending of the one year term.

The accepted COVID-19 vaccines are: Comirnaty (Pfizer), Spikevax (Moderna), Vaxzevria (Astrazeneca), Johnson & Johnson/Janssen, Covishield (Astrazeneca), Sinopharm and Sinovac/CoronaVac.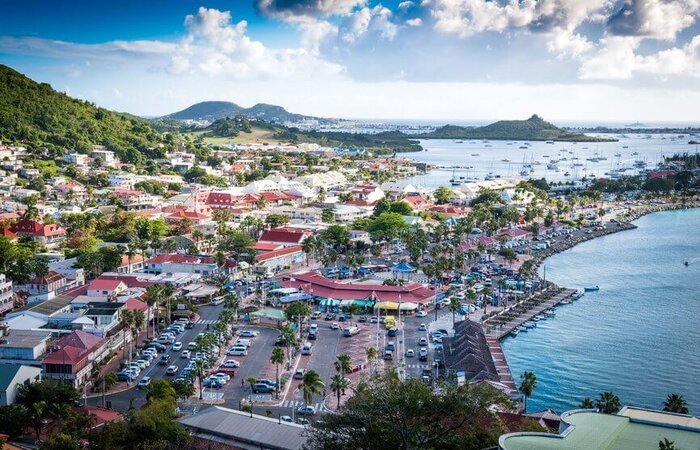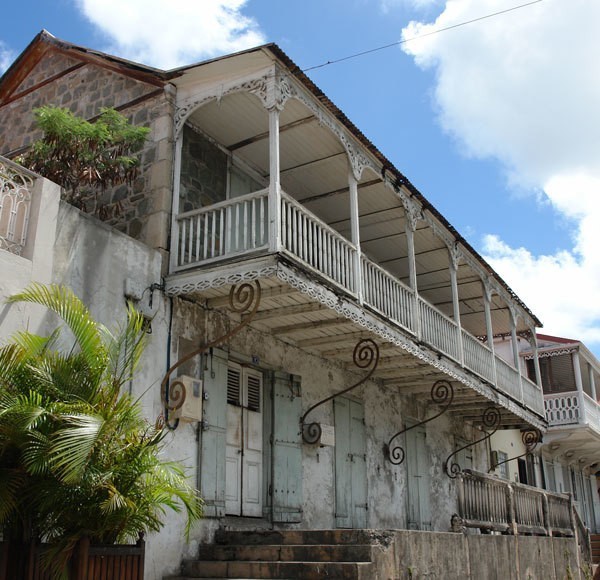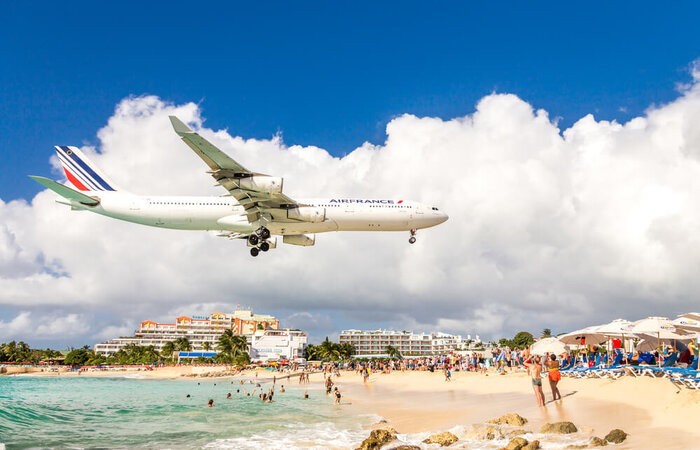 COVID-19 Test Requirements for St Maarten
FULLY VACCINATED only OR combined with BOOSTER SHOT
=
NO TEST REQUIRED
Covid-19 RECOVERED ( < 9 months before departure)
=
ACCEPTABLE PROOF OF RECOVERY
CHILDREN (0 to 5 years)

=
NO TEST REQUIRED
ALL OTHERS (5 yrs. and older)
=
PCR TEST < 48 hours or ANTIGEN TEST <24 hours

rt-PCR and Antigen test samples for the SARS-COV-2 virus must be obtained from naso-pharyngeal swab in adolescents and adults.
Booster shot should be at least 2 weeks old and not exceed 9 months since the date administered
Travelers who have recovered from a Covid-19 infection within 9 months before departure must upload one of the below acceptable proof of recovery:

A government / public health authority issued proof of recovery (Digital Covid Recovery Certificate or letter)
A lab issued positive covid-19 PCR test result also indicating a Ct value of 35 or higher.
A signed and stamped Covid-19 recovery letter from a physician accompanied by the positive Covid-19 PCR test result.
The government of Sint Maarten has implemented a mandatory COVID-19 insurance for all travelers with destination Sint Maarten with the exception of of Sint Maarten residents, transit passengers departing the same day, flight crews, transiting cruise ship crews, French nationals residing in France or a French territory, BES-ZVK insured and AUC faculty and students.

The insurance purchasing process is an integrated step in the EHAS application. Check the St Maarten proctection plan website for more details.
All incoming passengers are subjected to temperature checks and other screening protocols and may be subjected to mandatory testing at their own expense.
If re-tested upon arrival you will be required to self-isolate or self-quarantine at your place of lodging/residence until the test results are known.
A 5 consecutive days of self-monitoring of body temperature and possible flu like symptoms is mandatory. Travellers will receive during 5 days an automated daily email alert providing a link for submitting the required information online.
During your stay:
All visitors are expected to adhere to the general health & safety measures in effect on both sides of the island:
It is mandatory to wear a face mask in all public places, on public transportation,
in supermarkets and all areas where social distancing is not feasible.
Keep a social distance of 5-6 ft (1.5 – 2 m) at all times, including beach visits.
Always cough or sneeze into a tissue or crook of your elbow.
Frequently wash and/or sanitise your hands, especially before entering a store.
Immediately report any flu-like symptoms or signs of fever to your hotel front desk
and/or the public health authorities immediately on 914 (on St Martin call +15).
The above measures have been put in place to control the spread of the Coronavirus and ensure St. Maarten remains a safe destination. You can check our travel tips to plan your vacation once the crisis subsides.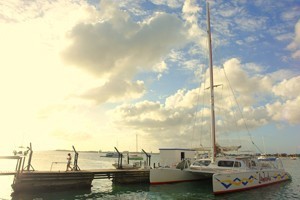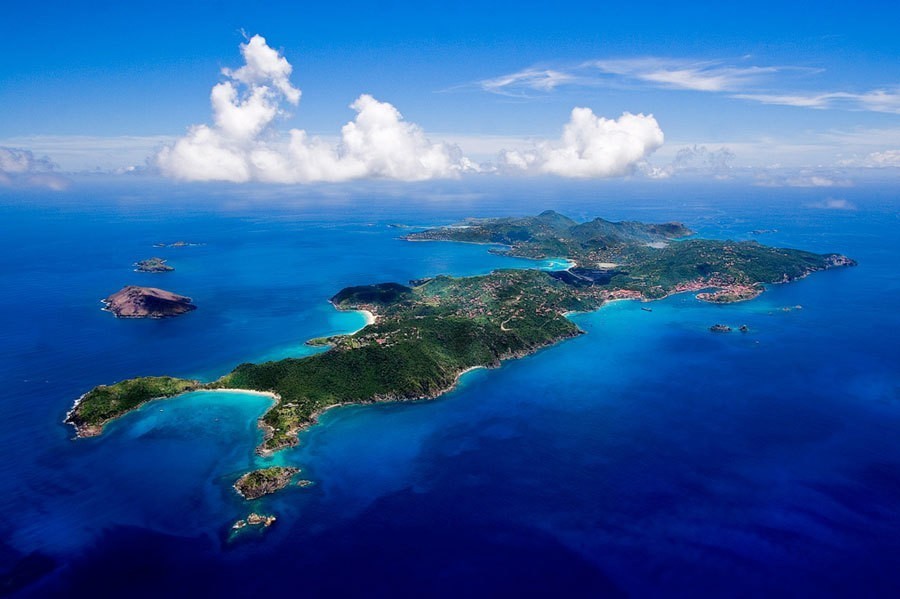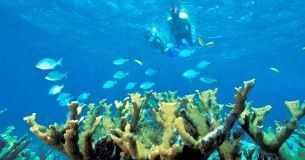 Coronavirus in Anguilla
Travellers to Anguilla must follow the below requirements:
All visitors to Anguilla who are eligible to be vaccinated against COVID-19 (except pregnant women and children 18 years ) are required to be fully vaccinated.
Fully vaccinated means the visitor received the last dose of a two-dose vaccine or the one-dose vaccine 14 days before arrival on Anguilla.
Unvaccinated children under the age of 18 years old are only permitted to enter Anguilla, if accompanied by fully vaccinated travelers.
Visitors who have been fully vaccinated (completed primary series) within the last 6 months, and persons who have taken a booster dose more than 14 days prior to arrival will not be tested on arrival.
From August 8: Vaccinated travelers are no longer required to produce a negative COVID-19 test prior to arrival.
From August 8: Unvaccinated visitors are permitted to enter Anguilla with a negative pre-arrival test.

RT-PCR tests - must be administered within 3 days of arrival to Anguilla.
Nucleic Acid Amplification tests (NAA) - must be administered within 3 days of arrival to Anguilla.
RNA or molecular test - must be administered within 3 days of arrival to Anguilla.

Antigen tests completed via a nasopharyngeal swab - must be administered within 48 hours prior to arrival to Anguilla.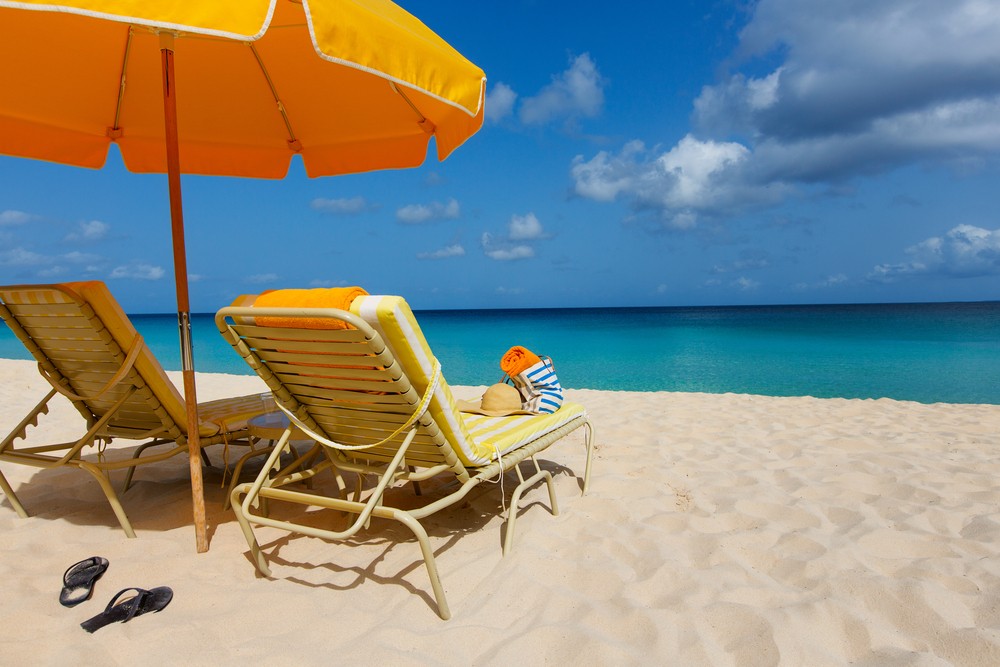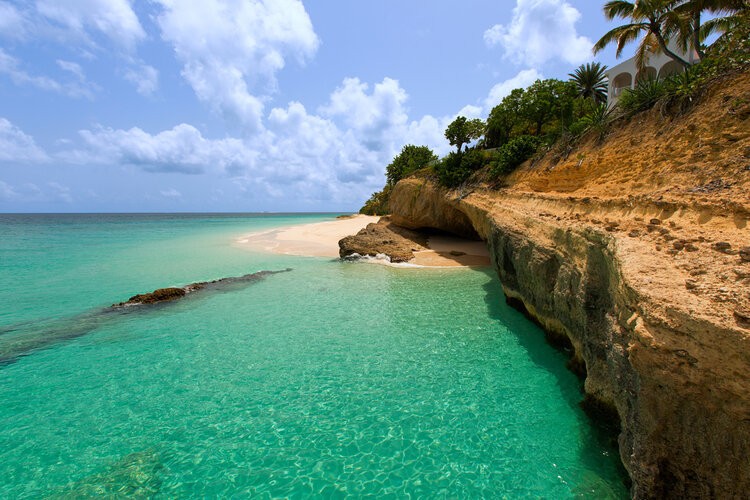 Coronavirus in St Barthelemy

TRAVELLING BETWEEN FRENCH ST MARTIN AND ST BARTHS
(this might vary if you are flying to the island):
- No Covid/Health Restrictions
- No Covid/Health Restrictions for travel to St Barths
- All visitors returning to St Maarten require an approved ST MAARTEN EHAS FORM.
Read our St Barths travel tips page to plan a trip to the island.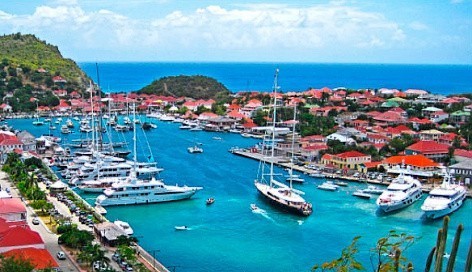 Coronavirus in Saba
Saba
is now
open to foreign visitors,
albeit under specific regulations based on your
vaccination status
and the
risk level
assigned to your country. For the most up-to-date information, please check the
official travel advisory
.
IMPORTANT: All visitors are responsible for complying with the regulations and for having all necessary forms/documents for entry into Saba and, where necessary, their return to St Maarten.
THE FOLLOWING ENTRY RESTRICTIONS APPLY TO ALL VISITORS TO SABA :
Valid Passport required.
St Maarten EHAS form required for traveling to or transit in St. Maarten.
For more general information about Saba, you can check our travel tips page.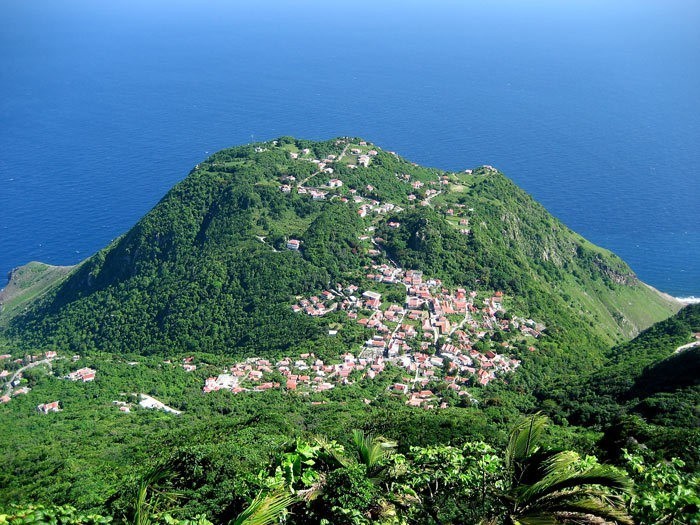 What can we do to help the locals?
St Martin's tourism industry has almost entirely collapsed. St Martin/St Maarten and its surrounding islands are suffering from a severe economic downturn, putting many people out of work and under incredible strain, given that tourism drives the region's economy.
A way to help the locals is to consider rescheduling your travel plans instead of cancelling bookings entirely.
You could also decide to book your next vacation now, even if this means booking more than a year in advance.
When it is safe to travel again, and if you have the time, why not explore more of the region than you may have previously considered. St Martin, Saba, Anguilla and St Barths are all within easy reach of each other and offer something unique and worth experiencing.
You can learn more about the region to help plan your trip on our dedicated Travel Tips pages.
Contact information
If you had a ferry or fast boat booking for travel in the next few months, or for other destination-related questions, feel free to contact us directly if you wish to reschedule your trip. We also invite you to consult our Terms and Conditions if you have any questions regarding a cancellation.