Coronavirus St Martin
We will be posting regular updates on this page to keep you informed of the Coronavirus situation in St Martin / St Maarten, Anguilla, St Barths and Saba. As soon as travel restrictions end, you'll see it here first!
You can follow our Facebook page @StMartinbookings.com to get notified quicker and stay up-to-date with the latest developments.
Last Updated: 9th April 2021
Cases overview in St Martin:
Confirmed: 3867
Recovered: 3505
Deaths: 39
If you plan on travelling to St Martin/St Maarten, Anguilla, St Barths or Saba, we invite you to check the following sections: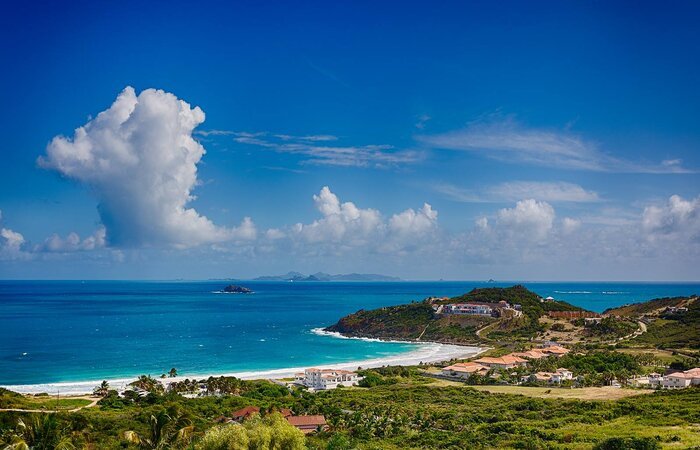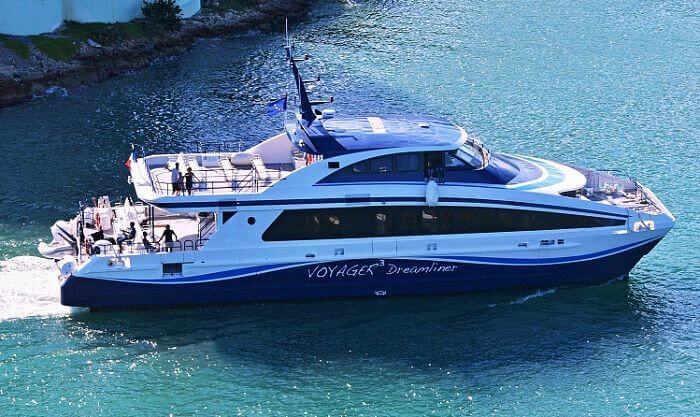 COVID-19 St Maarten
Since June 2020, St Maarten is open to international tourism, allowing tourism to slowly return to the island, albeit under strict health and safety measures. St Maarten has different entry requirements depending if travellers arrive from countries considered Low Risk or High Risk of transmission.
Thankfully, most businesses, including shops, markets, restaurants, bars, and casinos, have reopened. Beaches are accessible, and water activities are once again allowed. And while boat rental and charters services have resumed, most ferry services to/from neighbouring islands have yet to restart.
Travel entry requirements:
As of January 27 2021 until further notice, a travel ban is in place for persons who have been the 14 days before departing to Sint Maarten in a "banned countries". Sint Maarten/Sint Martin/Saba/St. Eustatius residents are exempted from the travel ban and should get a rt-PCR test before departure. The EHAS application must be completed.
Anyone wishing to visit St Maarten, or transit through it to a neighbouring island, must first submit a mandatory health authorisation application via an Electronic Health Authorisation System (EHAS). Click here to apply via the official website: www.stmaartenehas.com. Processing time can take up to 12 hours.The application must be completed in order to be processed. This includes the purchase of the mandatory COVID-19 insurance and a negative COVID-19 test result in case they are required.
If health authorization is pre-approved, you will receive a (printable) pre-authorization via e-mail, which must be presented to the health and immigration authorities upon arrival. The original rt-PCR or Antigen test result should be presented to the health authorities upon request.
Provide a working email address on which you are reachable.
A rt-PCR test for the SARS-COV-2 virus obtained from a naso-pharyngeal swab performed within 72 hours prior to departure to Sint Maarten (last leg in case of connecting flights) is required for all travelers originating from a country that is categorized as high risk. For travelers from the USA, US territories and Canada the time frame remains 120 hours.
Alternatively, travelers originating from the USA and Canada can do an Antigen test for the SARS-COV-2 virus obtained from a naso-pharyngeal swab performed within 48 hours prior to departure to Sint Maarten. All FDA approved antigen tests including those with Emergency Use Authorization only (EUA) are accepted.
As of April 1 2021, a negative rt-PCR test result 72 hours before departure and a negative antigen test result 24 hours before departure are mandatory for all travelers originating from Aruba, Bonaire and Curacao. Alternatively, only a negative rt-PCR test 24 hours before departure will also be accepted.
As of April 5 2021 until further notice, ONLY residents of Sint Maarten, Sint Martin, Saba and St. Eustatius will be permitted to return from Aruba, Curacao and Bonaire to Sint Maarten.
Travelers residing in and traveling from a low-risk country are exempted from the mandatory rt-PCR or antigen test.
Children of age 10 and under are exempted from the mandatory rt-PCR or antigen test. As of the day after the 10th birthday, a rt-PCR or antigen test has to be submitted.
Travelers who reside in a low-risk country but have visited a high-risk country in the 14 days prior to departing to Sint Maarten, must also have a rt-PCR or antigen test for the SARS-COV-2 virus performed within 72 respectively 48 hours prior to departure to Sint Maarten (last leg in case of connecting flights).
The government of Sint Maarten has implemented a mandatory COVID-19 insurance for all travelers with destination Sint Maarten with the exception of Sint Maarten residents, transit passengers, flight crews, transiting cruise ship crews, French nationals residing in France or a French territory, BES-ZVK medical referrals and AUC faculty and students. The insurance purchasing process is an integrated step in the EHAS application. Check the St Maarten proctection plan website for more details.
All incoming passengers are subjected to temperature checks and other screening protocols and may be subjected to mandatory testing at their own expense. If re-tested upon arrival you will be required to self-isolate or self-quarantine at your place of lodging/residence until the test results are known.
For travelers originating from a high-risk country, 14 consecutive days of self-monitoring of body temperature and possible flu like symptoms is mandatory. The travelers in this category will receive during 14 days an automated daily email alert providing a link for submitting the required information online.
During your stay:
All visitors are expected to adhere to the general health & safety measures in effect on both sides of the island:
- It is mandatory to wear a face mask in all public places, on public transportation,
in supermarkets and all areas where social distancing is not feasible.
- Keep a social distance of 5-6 ft (1.5 – 2 m) at all times, including beach visits.
- Always cough or sneeze into a tissue or crook of your elbow.
- Frequently wash and/or sanitise your hands, especially before entering a store.
- Immediately report any flu-like symptoms or signs of fever to your hotel front desk
and/or the public health authorities immediately on phone number 914
(on St Martin call +15).
The above measures have been put in place to control the spread of the Coronavirus and ensure St. Maarten remains a safe destination. You can check our travel tips to plan your vacation once the crisis subsides.
Coronavirus in Anguilla
Anguilla is open to international tourism since the 1st of November 2020. Hotels, resorts, and villas, have been added into the approved and certified accommodations mix for visitors to the island. The government is introducing the bubble concept, which allows properties to safely offer their guests access to a variety of approved amenities, services, and activities while they stay in place.

All travellers to Anguilla, including returning resident are required to:
Obtain travel authorization by applying online at ivisitanguilla.com. Once your application is reviewed, you will know if you are part of the low-risk countries (less than 0.2% Covid cases) or the higher-risk countries (more than 0.2% Covid cases).
Provide a negative COVID-19 rt-PCR test conducted within 3-5 days prior to arrival date.
Be insured for COVID-19 medical costs and full hospitalization, doctors' visits, prescriptions and air ambulance.
The use of mask is required on vessels to Anguilla, during transit through ports of entry (airport and seaport) and en route to your pre-approved accommodations.
Upon arrival, all Travellers will be tested. A follow up test will also be performed after 8 days of your visit - either at the end of your Stay in Place or before your departure.
ALL visitors will be required to stay in place for 10 -14 days at a Safe Environment Approved accommodation or private home. Approval for Home stay in place may be granted provided that the home conditions are consistent with the requirements of the Ministry of Health.
ONLY Safe Environment Certified establishments and Safe Environment Approved service/activities will serve visitors in the Guided Movement Period. ALL activities MUST operate through a booking/ reservations system.
Travellers also need to pay a fee (payable only on approval of the travel application), to cover the re-entry protocols and procedures (2 tests per person, surveillance and costs associated with the additional public health presence):
Duration of stay
Individual Traveler
Couple
Family
5 days or less
US$300
US$500

+ US$500 for a couple and US$250 for each dependent thereafter.

6 days to
3 months (90 days)
US$400
US$600

+ US$600 for a couple and US$250 for each

dependent thereafter.
Coronavirus in St Barthelemy
Travel requirements from the French St Martin to St Barths (this might vary if you are flying to the island):
No test is needed (Covid test recommended if you stay more than 3 days)
Travel requirements from the Dutch St Maarten to St Barths (this might vary if you are flying to the island):
No restrictions for residents
No restrictions for non-residents who have been on the island more than 4 Days.
A PCR test is required for non-residents who have been on the island less than 4 days.
Read our St Barths
travel tips
page to plan a trip to the island.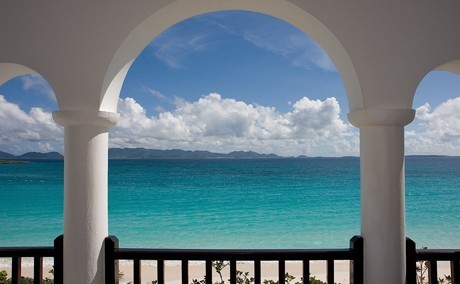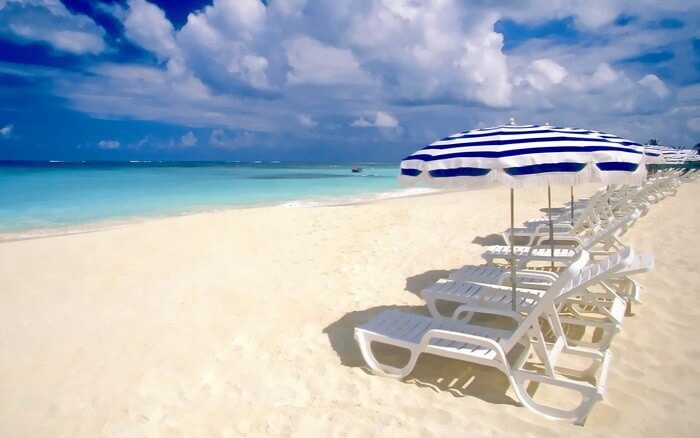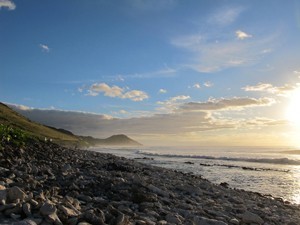 Coronavirus in Saba
As of 1st November 2020, everyone is welcome to apply for an exemption to enter Saba. However, you will be required to complete two weeks' home or hotel quarantine if arriving from medium-risk (Canada) and high-risk (Curacao, Aruba, St. Maarten, Dominican Republic, Europe, South, Central & North America, Bonaire) countries.
The entry requirements include:
Negative Covid-19 PCR test required 72 hours prior to arrival (120 hours prior to arrival on Saba for travelers from the US and Canada).
Get an letter of travel exemption after completing the Saba Entry Application. The travel exemption letter, must be issued within 14 days of your arrival, printed and ready for inspection from immigration.
Persons arriving from high-risk countries are required to quarantine at their home or hotel or 10 days. A PCR test is taken prior to the completion of quarantine on day 10.
Persons arriving from medium risk are required to quarantine for 10 days. No PCR test is required prior to completing quarantine.
Personal hygiene is asked. People should wash their hands regularly, sneeze or cough in their elbow, not touch their face, avoid handshakes, pay with their bank card whenever possible.
Saba will be partially reopening its borders
from May 1, 2021.
For fully vaccinated travelers, no quarantine will be needed. Non-vaccinated travelers will need to quarantine five days. And vaccinated day trippers will be welcome again!. Travellers will still need permission through
[email protected]
before coming to Saba, except for visitors who come to the island for one day. Saba will move to a two-category risk categorization system: high and low risk. Travellers coming from low-risk areas wont have to do a pre-travel test and wont have to quarantine.
For more general information about Saba, you can check our
travel tips
page.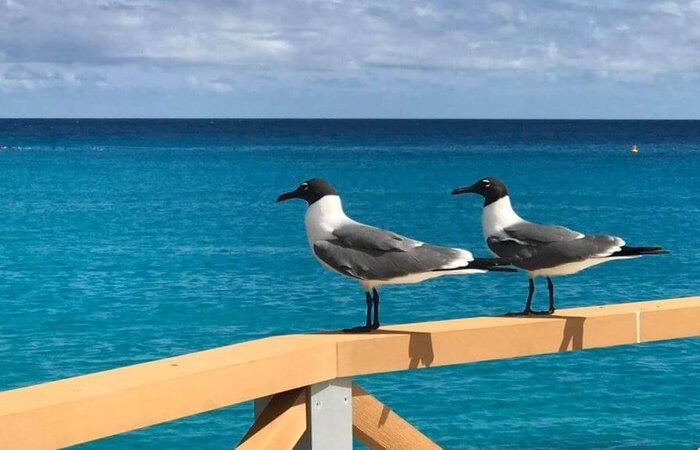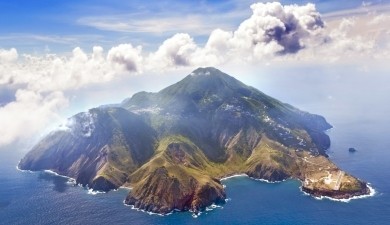 What can we do to help the locals?
St Martin's tourism industry has almost entirely collapsed. St Martin/St Maarten and its surrounding islands are suffering from a severe economic downturn, putting many people out of work and under incredible strain, given that tourism drives the region's economy.
A way to help the locals is to consider rescheduling your travel plans instead of cancelling bookings entirely.
You could also decide to book your next vacation now, even if this means booking more than a year in advance.
When it is safe to travel again, and if you have the time, why not explore more of the region than you may have previously considered. St Martin, Saba, Anguilla and St Barths are all within easy reach of each other and offer something unique and worth experiencing.
You can learn more about the region to help plan your trip on our dedicated Travel Tips pages.
Contact information
If you had a ferry or fast boat booking for travel in the next few months, or for other destination-related questions, feel free to contact us directly if you wish to reschedule your trip. We also invite you to consult our Terms and Conditions if you have any questions regarding a cancellation.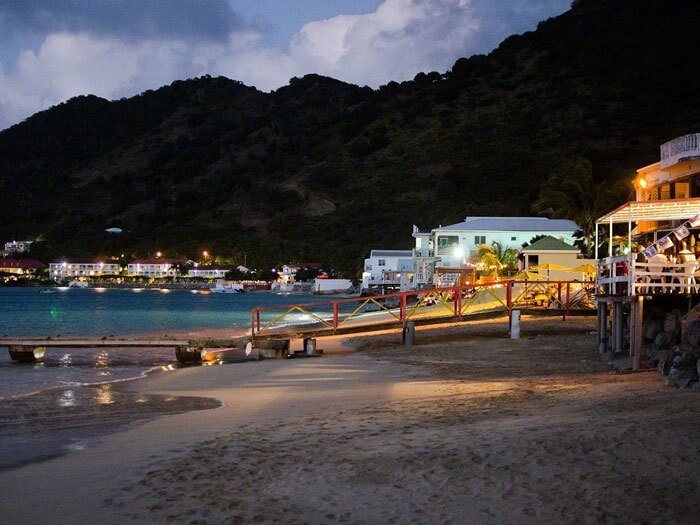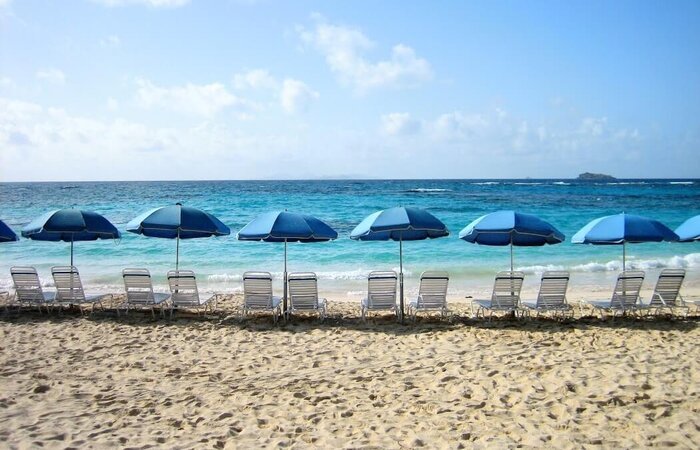 *Sint Maarten - List of Countries with low risk of transmission (as per 29th January 2021)
Anguilla
Antiqua and Barbuda
Australia
Barbados
Bermuda
British Virgin Islands
Cayman Islands
China
Dominica
Grenada
Montserrat
New Zealand
Saba
Saint Barthelemy
Saint Kitts and Nevis
Saint Lucia
Saint Vincent and the Grenadines
Singapore
St. Eustatius
Thailand

If a country is not listed in the above low-risk category, this country is considered a high-risk country for the transmission of COVID-19.